Questions to Ask
You've decided it's time to ask your significant other to marry you. Congratulations! Now all you need to do is to purchase the ring of her dreams, and ask her for your love! Everything might seem easy breezy until you find yourself lost, navigating one of the most important purchases of your life. Here are some things to consider which will help you along your journey.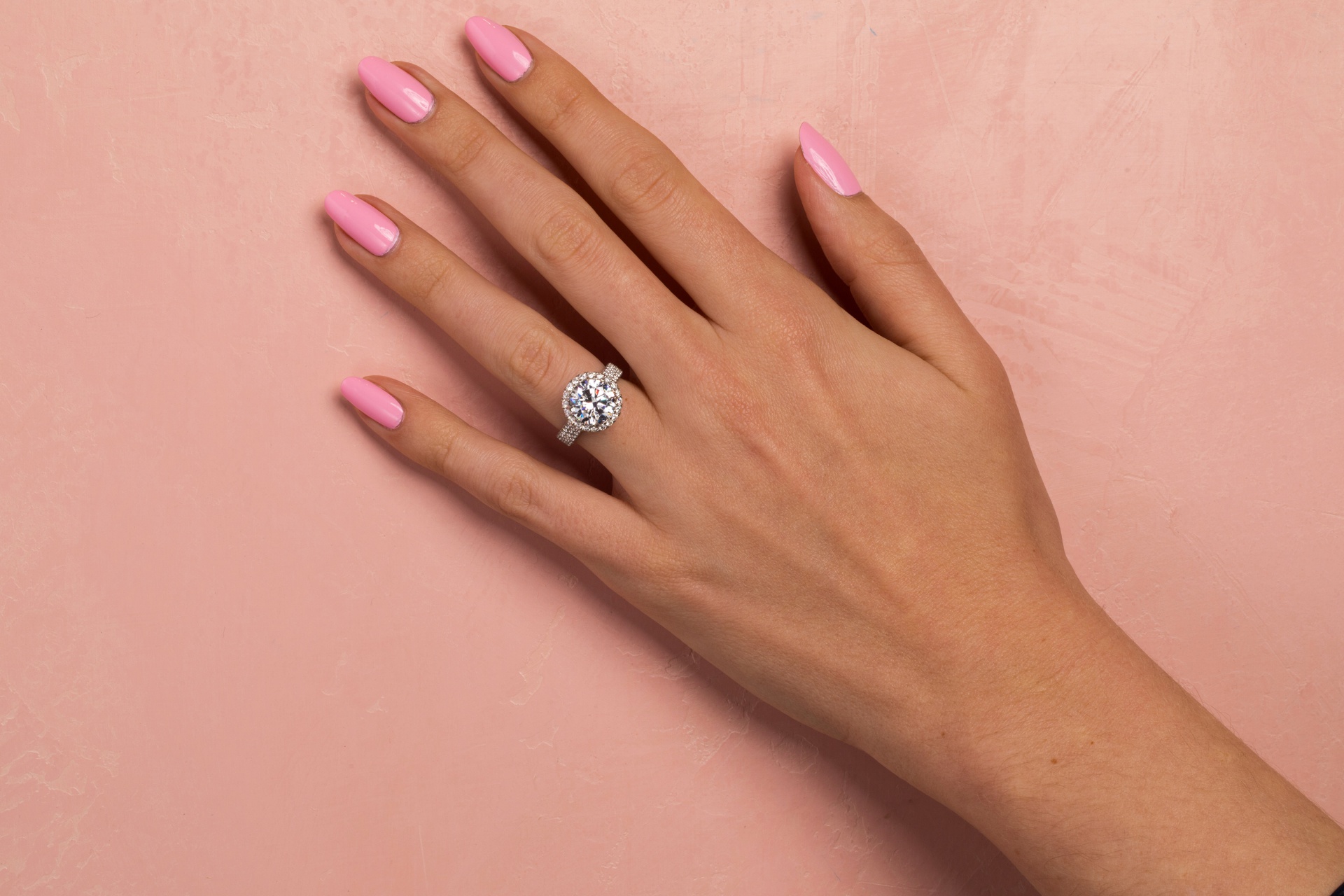 What kind of ring style is she considering?
What type of metal?
What shape for the center stone?
What quality? 4 C's? Cut, Color, Clarity, Carat Weight
What is her finger size?
How much should I spend?
Should I bring her or keep it a surprise?
Where should I buy the ring?
Not to add any pressure, but an engagement ring is the only purchase in your lifetime that she will admire every day, to remind her of how special you and your relationship is. After all, it's only the most important symbol of your love and relationship which she will cherish for the rest of her life. Honing in on an overall style of ring can be a helpful place to begin.
Engagement Ring Styles
There are many different styles of engagement rings. Let's keep it simple… really there are five main styles of rings with countless variations. The main styles are:
Halo
Solitaire
Side Stone
Three Stone
Vintage