Our Founder
Alan Lemmerman, the owner and founder of Nathan Alan Jewelers, is celebrating over 40 years as the only independent jeweler in South Coast Plaza. Alan's journey at South Coast Plaza began in 1980 with the opening of Chain Reaction, a jewelry store specializing in high quality Italian 14 karat and 18 karat gold chains, earrings, pendants, charms and rings. It was the first store of its kind in the country. Four years later, the name was changed to Nathan Alan Jewelers and the specialty became diamond and gemstone fine jewelry, particularly diamond engagement rings and wedding bands. His commitment continues to be offering exceptional design, impeccable quality, excellent value and outstanding customer service. Nathan Alan Jewelers and South Coast Plaza share the same vision of creating a unique and beautiful experience for their clients while maintaining their dedication to continued growth and improvement.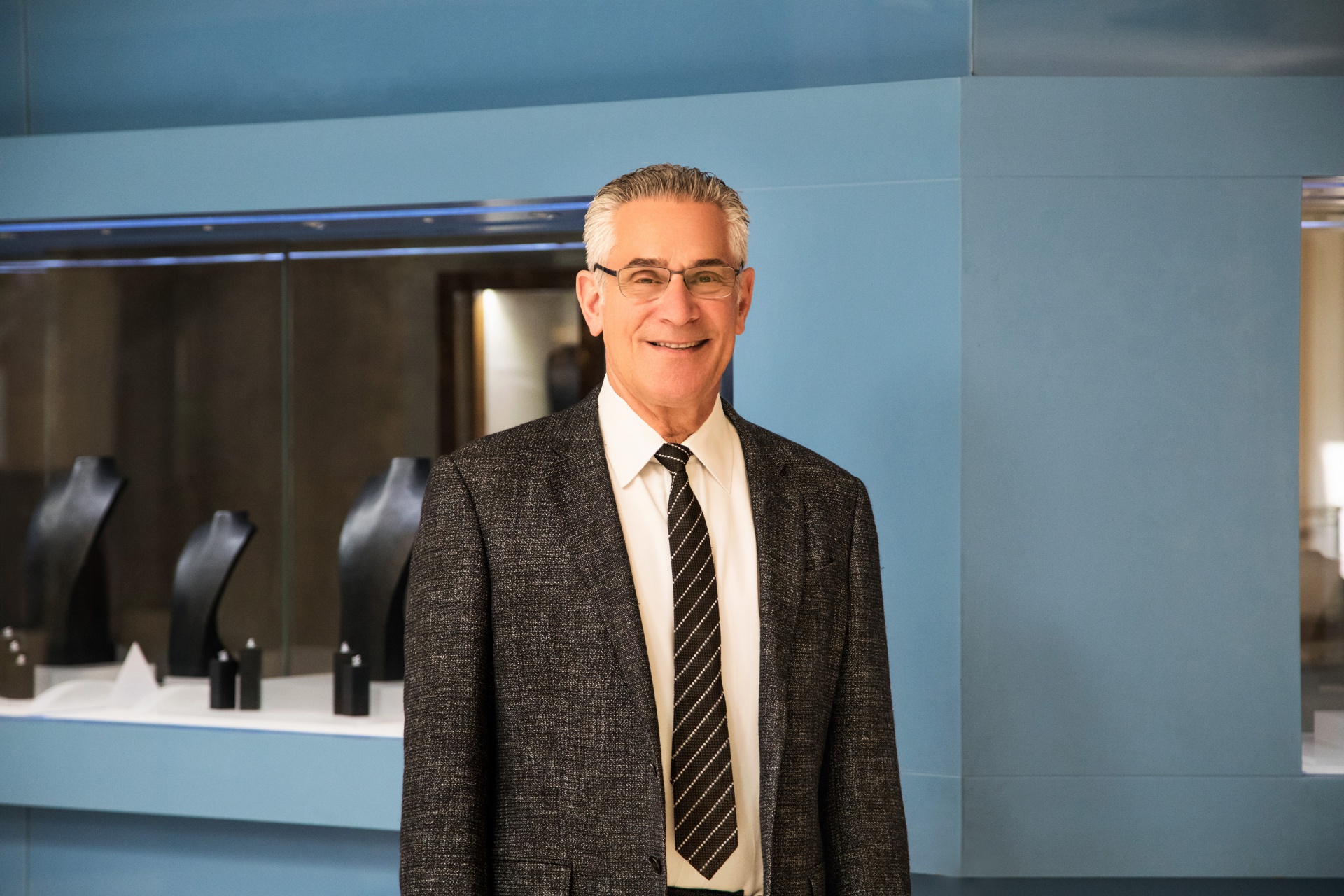 Within the knowledgeable staff at Nathan Alan Jewelers, there is over 100 years of combined experience. They are devoted to providing their customers with the information they need in order to make confident, comfortable decisions. One of the most rewarding aspects of the business for our staff is delivering a gorgeous engagement ring or fine jewelry piece that takes their customer's breath away. Achieving the "Wow!" factor is the ultimate goal. We stridently search for the most beautiful GIA certified diamonds and gemstones, all ethically sourced. In addition, only the most talented artisans craft our fine jewelry, engagement rings and wedding bands. Beginning with a warm welcome, we aspire to create a rewarding, relaxing and fun experience for our customers are Nathan Alan Jewelers.
Our Story
Today, Nathan Alan Jewelers is the singular independent family owned jewelry store in South Coast Plaza and it is viewed as being very complementary to the top international brands located there. We are proud to have established a strong and distinctive brand in Orange County and beyond as evidenced by our customer testimonials and our custom design referrals from Harry Winston, Tiffany and other global brands. As always, our emphasis will continue to be providing our customers with exceptional quality, personalized service, exquisite design and great value.