Book your appointment today by calling (714) 545-8337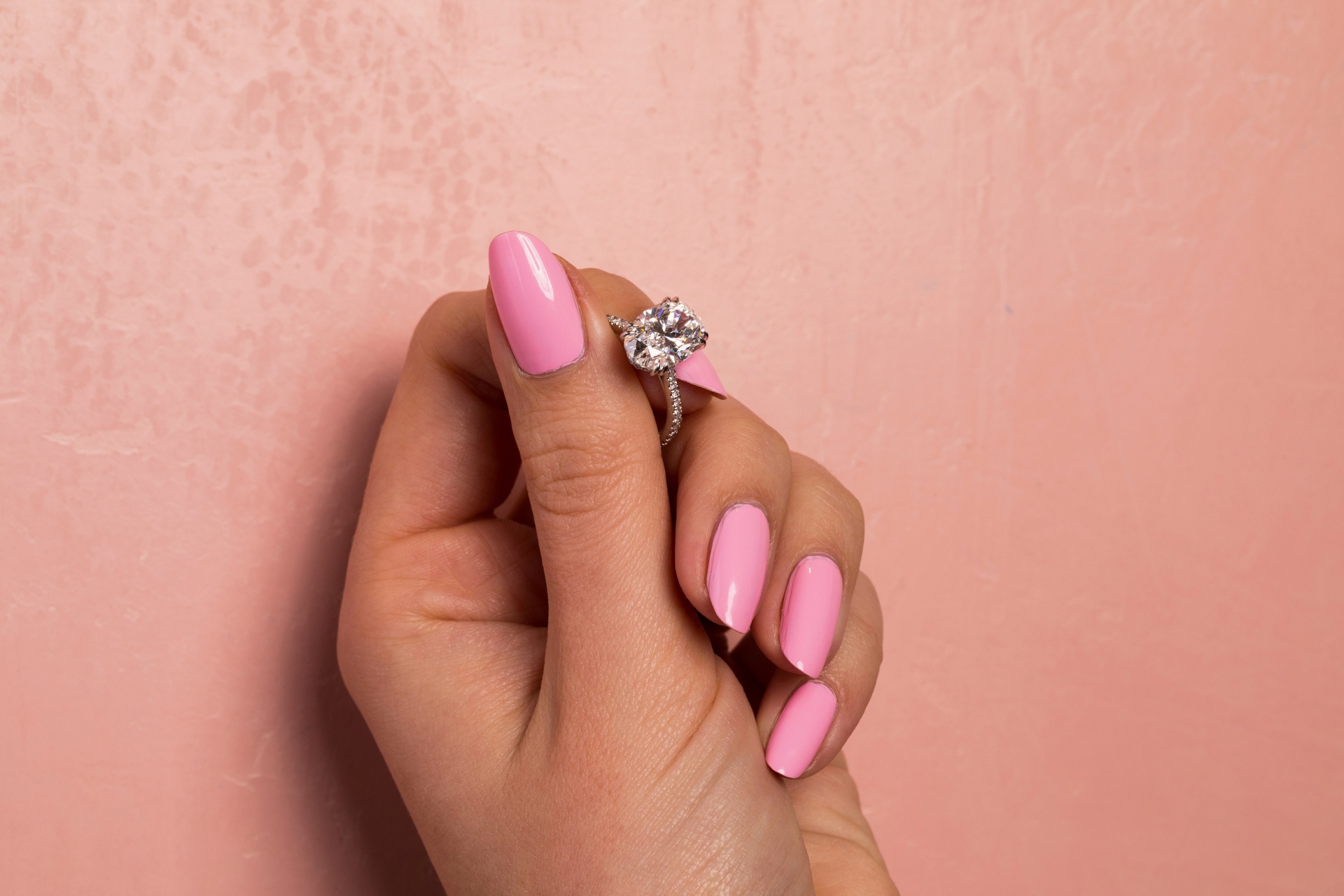 Costa Mesa's Best Lab Created Diamond Engagement Rings
Lab created diamond rings are exploding in popularity. Why? Because lab grown diamonds are real diamonds that come with authentic diamond certifications and hold the same physical and chemical properties as traditional diamonds. With a lab grown diamond ring, you'll get radiant diamond color, shape, size, and clarity grades with two main differences: these precious stones are not mined from the Earth and are on average 30% lower in cost.
Learn The Basics: Lab Diamond vs Natural
Choosing a Lab Created Diamond Ring
Good news: The process for choosing an engagement ring does not change when it comes to lab grown diamonds! You can have the same confidence with lab diamonds, backed by essential industry certification. Our stunning line of engagement rings can be customized for the most popular and adored settings and styles including:
CUSTOMIZE WITH
NATHAN ALAN JEWELERS
Benefits of Choosing a Lab Grown Diamond Engagement Ring
Nathan Alan Jewelers now includes the exquisite choice for lab diamond engagement rings. The many benefits offered by lab diamonds include:
The most beautiful larger diamond options at the best prices available

Meticulously and masterfully created by experts

By avoiding mining, the environmental footprint is reduced

The Federal Trade Commission recognizes Lab Diamonds as real

Tested as authentic diamonds by

The Gemological Institute of America

(GIA)

Differences between lab diamonds and natural cannot be seen with naked eye

Skillfully cut to maximize the quality of the diamond

Created for engagement ring settings by our world-class craftsmen

Ready to be uniquely customized for your loved one!