You can also schedule your appointment today by calling (714) 545-8337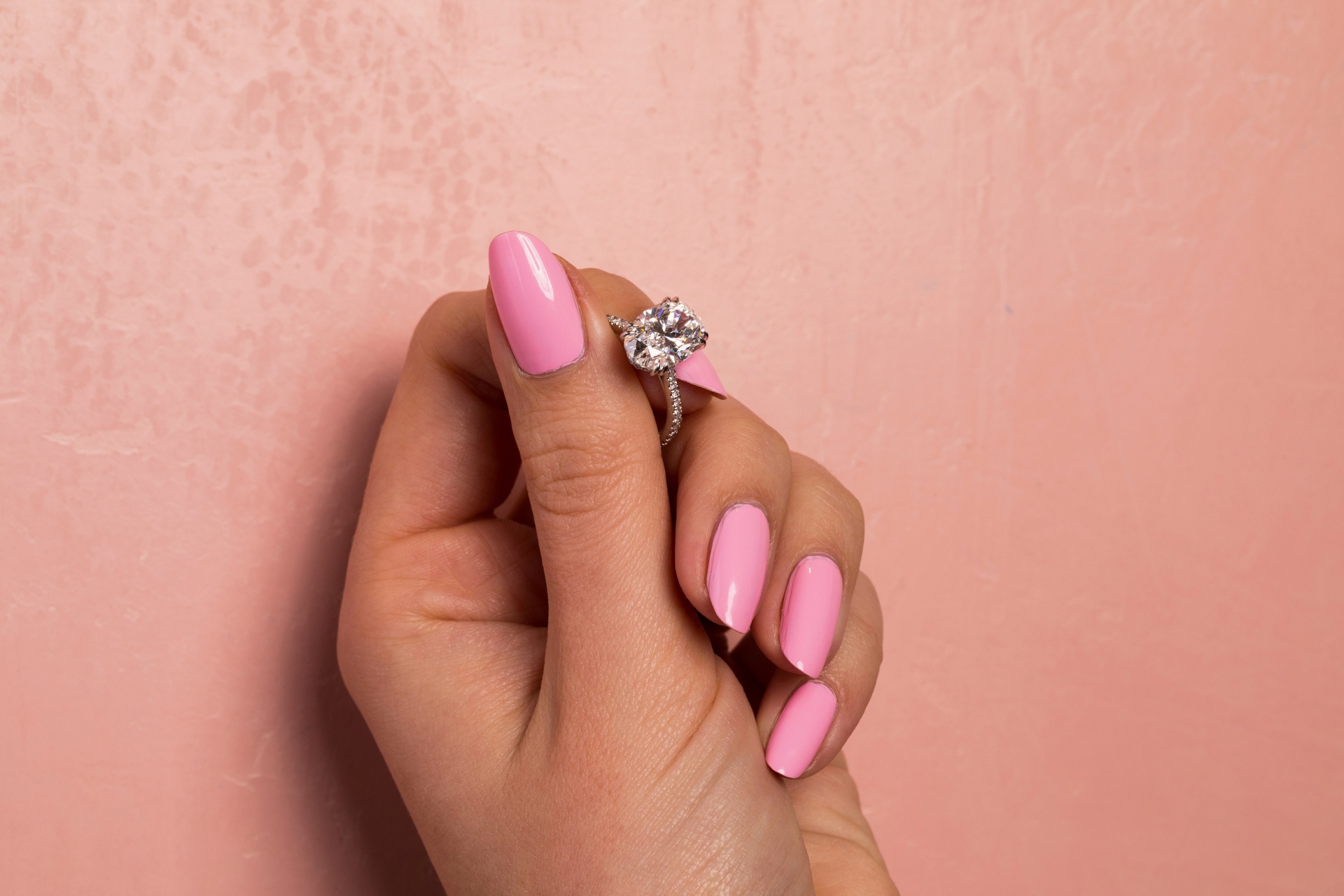 Customize the Perfect 5 Carat Diamond Ring
The Nathan Alan team specializes in magnificently crafted custom ring designs. Some of our most popular 5 carat diamond engagement rings include:
5 carat emerald cut diamond ring
5 carat princess cut diamond ring
5 carat oval diamond ring
5 carat cushion cut diamond ring
5 carat solitaire diamond ring
5 carat round diamond ring
5 carat eternity band
5 carat pear shaped diamond ring
What To Expect During a Nathan Alan Appointment
Confidence in your selection is so important. With referrals from Harry Winston, Tiffany and other global brands, we know you'll be instantly drawn to our luxurious line of stunning engagement rings.
Appointments with our team are your opportunity to:
Get your important questions answered
Have a rewarding, relaxing personalized experience
Become familiar with our GIA certified diamonds and gemstones, all ethically sourced
Learn more about 5 carat diamond ring prices
Spend time with our collection of diamond rings and fine jewelry
Select a breathtaking engagement ring, or customize a ring to your liking
Learn more about us and book your appointment today.