Shop for Your
Custom Gem Stone Engagement Rings
Custom Sapphire, Emerald & Ruby Engagement Rings
When it comes to getting engaged, many people want a ring that is as unique as their love story. and nothing says"I love you" like a high quality certified gemstone. That's where a custom Sapphire, Emerald or Ruby engagement ring is an exceptional choice. A custom ring allows you to create something that perfectly matches your style and taste, and is truly one-of-a-kind. With so many options available, it can be overwhelming to know where to start. This is why we've put together a guide to some of the most popular gemstones for custom engagement rings.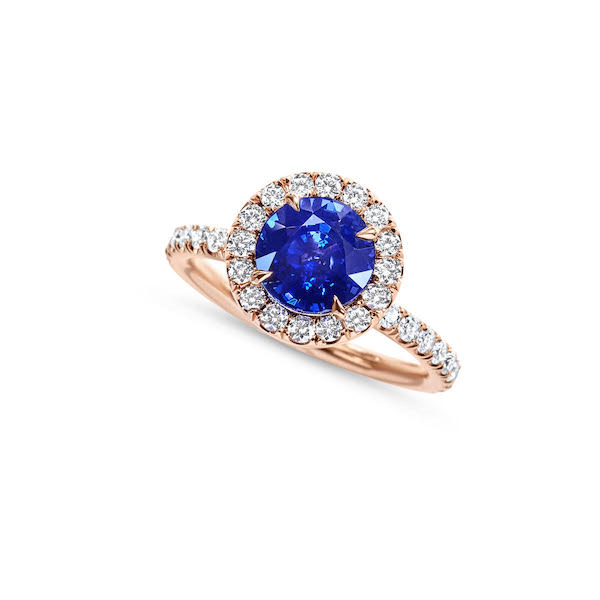 Sapphire engagement rings have been a popular choice for decades, and it's easy to see why Sapphire is a durable and beautiful gemstone that comes in a range of shades and colors, from classic blue to pink, purple, green, yellow, and the rarest of them all, the orange-pink Padparadscha. Blue sapphires are the most popular choice for engagement rings, as they symbolize truth, sincerity, and faithfulness. When choosing a sapphire engagement ring, it's important to consider the quality of the stone and the craftsmanship of the ring. A well-crafted sapphire engagement ring will be treasured for a lifetime.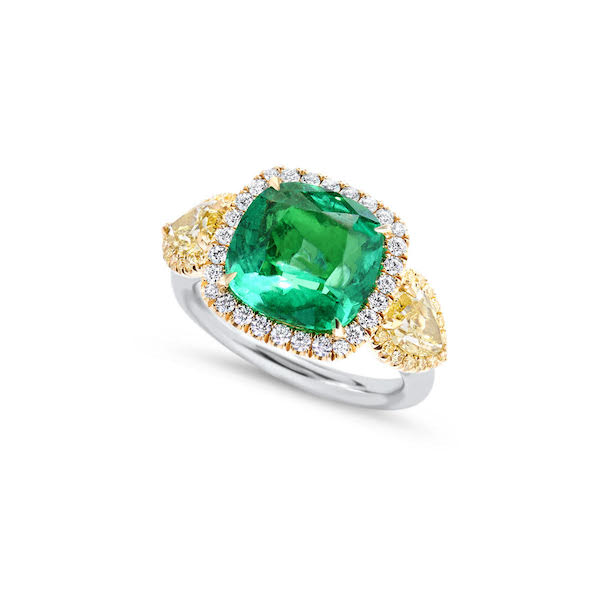 Emerald engagement rings have a timeless beauty that is hard to beat. The rich green color of emeralds is a symbol of trust, prosperity, and love, making it a fitting choice for an engagement ring. The most valuable emeralds are those with a deep green color, a high degree of transparency, and no visible inclusions. Today , the majority of the world's emeralds are mined in Columbia and Zambia. Columbian emeralds are known for their beautiful and exceptional green color while Zambian emeralds are highly desirable due to their own unique green color and other quality determining properties. Zambian emeralds are competitively priced and it is believed their value will continue to rise.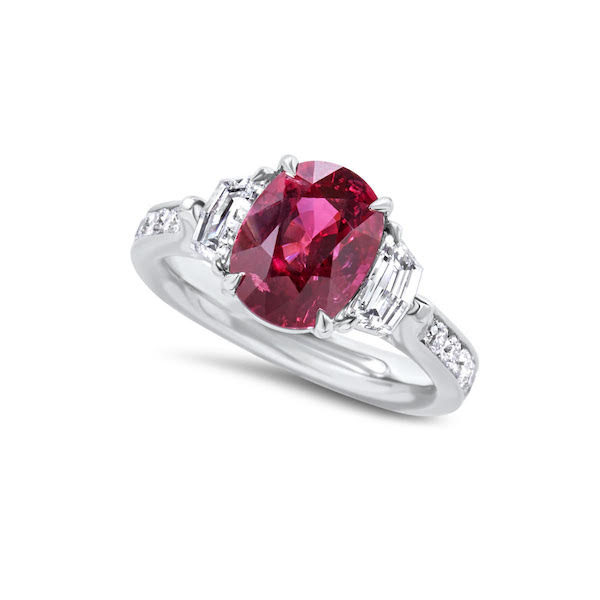 Ruby engagement rings are a bold and beautiful choice for those who want to make a statement with their engagement ring. Ruby is a gemstone that is known for its deep red color, and it is often associated with love, passion, commitment, and heart. Today, Burma, Mozambique,,Sri Lanka, and Madagascar are the main sources of rubies. A custom ruby engagement ring can be designed to suit a range of styles, from vintage-inspired to classic and contemporary.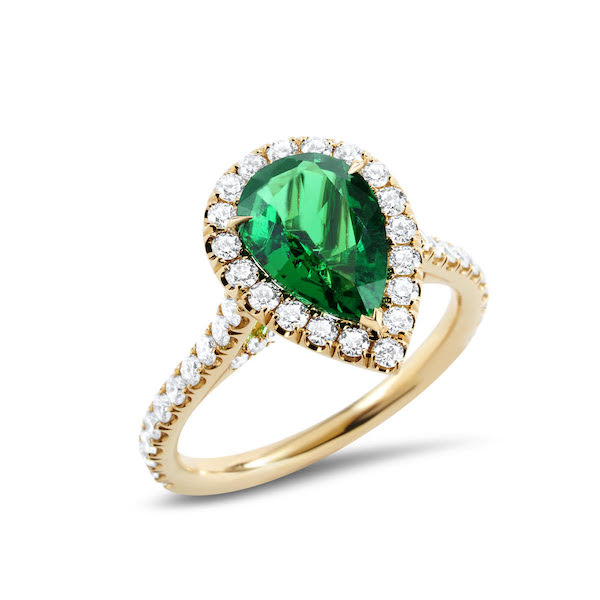 For high quality colored gemstone engagement rings featuring sapphires, emeralds, and rubies, look no further than Nathan Alan Jewelers, Orange County's source for the most beautiful GIA certified sapphires, emeralds, and rubies. Located in the prestigious South Coast Plaza in Orange County, California, Nathan Alan Jewelers sources the most beautiful GIA-certified gemstones for our customer's unique specifications. With an exceptional selection of loose gemstones, you can handpick the perfect sapphire, emerald, or ruby for your custom engagement ring. The skilled artisans at Nathan Alan Jewelers will work with you every step of the way to design a ring that perfectly captures your love story and personal style. With our commitment to excellence, you can trust that your custom engagement ring from Nathan Alan Jewelers will be a timeless piece of jewelry that you will treasure for a lifetime.
Ready to see our incredible line of lab diamond engagement rings? Get started by booking your appointment today.
Call Nathan Alan Jewelers at (714) 545-8337 and move one step closer to "I do!"